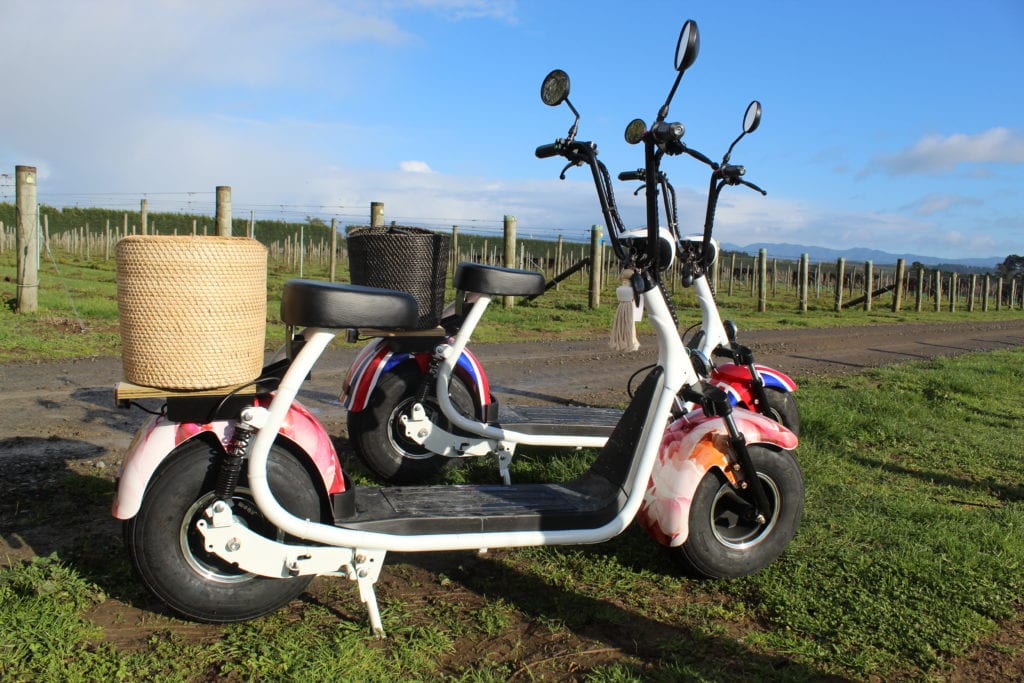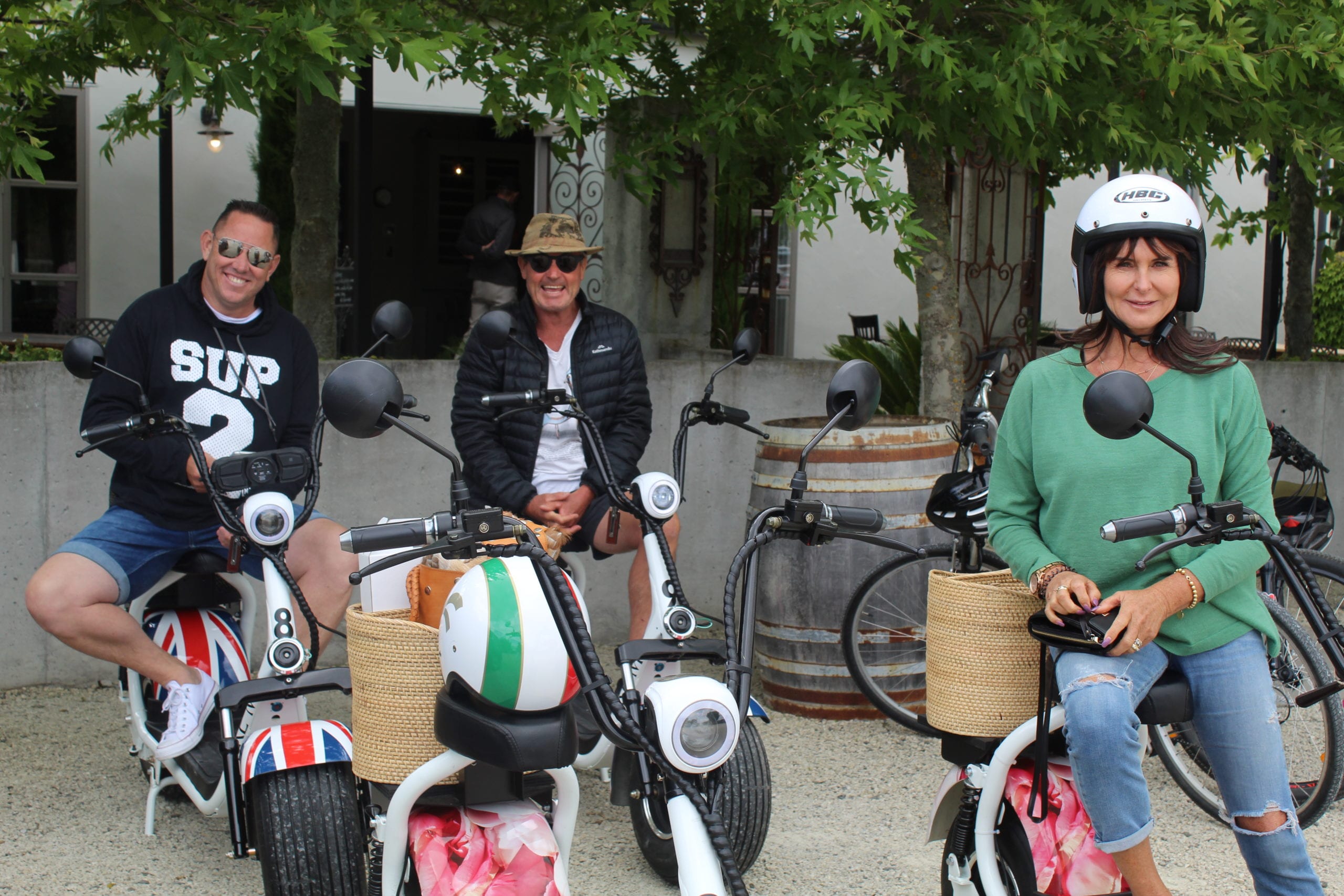 Our Terms and Conditions can be found here.
Half day $69 / Half Day + $79 / Full Day $95
We hire the Cruisers out on a half day (3 hrs / 180 mins), half day plus (4-5 hrs / 181 ~300 mins) or full day basis (5+ hrs / 301+mins). We need them back at the end of the day by 6pm to get them charged up for tomorrow's adventures. If you want to book them for more than one day you can but you will still need to return them each night. To do this you need to book each day singularly.
You can cruise from Palliser Vineyard in the west to Te Kairanga in the east and Margrain bridge in the north to the end of town, incl Pinot Grove on Jellicoe St in the south. So pretty much all of Martinborough!
Ready for some fun.  If you can ride a bike, use your left hand to brake and right hand to accelerate then this is for you. Select your cruiser, the time and date you wish to ride and you will be away!!
Please note we are not currently open Monday and Tuesdays in General.  Please call if you have any questions.